Saturday 3-Hour Meditation
"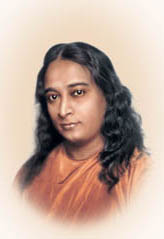 Why shouldn't you strengthen your own vibrations through fellowship with people seeking Self-realization, and by group meditation with them?"
"The proximity of others' spiritual vibrations has the power of raising your own. Meditation with other devotees thus helps you to quicken your evolution."
"You will find that many seemingly insuperable barriers in your life will crumble and dissolve in the waters of meditation."
Sri Daya Mata stated, "You don't know how much you help one another when you meditate with other devotees. The vibration that is created supports and encourages each one." Accordingly, every Saturday the DFW Meditation Group holds a 3-Hour Meditation from 9 am to 12 Noon.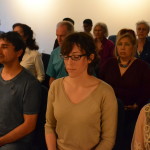 We encourage everyone to attend as early as they can, but attendees do not have to attend for the full 3 hours. Devotees can stand during chants and can enter or leave the chapel during chanting at the top of the hour (9 am, 10 am, 11 am).
The Saturday 3-Hour Meditation provides a great opportunity for all devotees, both new and long-time meditators, to deepen their meditation and strengthen their spiritual efforts in the company of other sincere seekers of God.
Additional comments by Paramahansa Yogananda can be found on our Benefits of Group Meditation page.