MEDITATION: AWAKEN YOUR INNER POWER
A Lecture & Guided Meditation on the Kriya Yoga Teachings of Paramahansa Yogananda
Brother Bhumananda, Speaker, a Monk of the Self-Realization Fellowship Order
Please join us for a reception and refreshments after the talk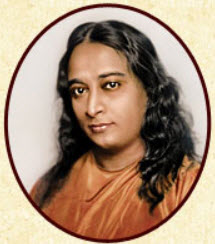 On Wednesday, April 11, Brother Bhumananda, a monk from the SRF headquarters in Los Angeles, will give a public talk on the Kriya Yoga Teachings of Paramahansa Yogananda. The lecture is free, open to the public, and all are welcome to attend.
MEDITATION: AWAKEN YOUR INNER POWER, is sponsored by the Dallas-Ft. Worth Meditation Group of Self-Realization Fellowship. Self-Realization Fellowship is a worldwide non-profit spiritual organization with headquarters in Los Angeles. SRF was founded in 1920 by Paramahansa Yogananda for the purpose of disseminating Kriya Yoga, a scientific technique for attaining direct personal experience of God. Through its worldwide service and teachings, Self-Realization Fellowship seeks to awaken a greater understanding of the harmony underlying all true religions, and a fuller expression in the world of the love that unites all people when they realize their oneness in God.
Self-Realization is the knowing – in body, mind, and soul – that we are one with the omnipresence of God; that we do not have to pray that it come to us, that we are not merely near it at all times, but that God's omnipresence is our omnipresence; that we are just as much a part of Him now as we ever will be. All we have to do is improve our knowing.
What is Meditation? Meditation is the science of reuniting the soul with the Infinite Spirit or God. By meditating regularly and deeply, you will awaken your soul – the immortal, blissful divine consciousness at the innermost core of your being. Yoga meditation is the time-proven way of unlocking our soul's infinite potential. It is not a vague mental process of thinking or philosophical pondering. It is the direct means of freeing the attention from life's distractions, still the turbulent and restless thoughts that keep us from knowing our real Self.
The Self-Realization Fellowship Lessons are a comprehensive home-study series featuring Yogananda's detailed instruction in the scientific meditation techniques of Kriya Yoga, as well as his in-depth guidance on the art of balanced spiritual living.
Information on applying for the lessons is available after this talk and on the SRF Website. Yogananda's many books and recordings are also available on this website. More information and copies of a few of his works will be available at the reception following this talk.
We invite you to meditate with us at our Chapel at 2011 N. Britain Rd. in Irving, Texas, 76061 near the intersection of Highway 183 and O'Connor Road. Sunday Meditation Service is at 10:00 am. Sunday Readings Service & Sunday School are at 11:00 am. A complete schedule of our services can be found on this website. All services are open to the public.